Certified Boom Repair provides Tampa ROPS Repair Services. Our ROPS (Roll-over protective structure) repair services are offered to customers who have sustained damages to their heavy equipment cab systems. Including FOPS (Fall-over protective structure) cab repairs for excavators, dozers, loaders, cranes and telescoping boom forklifts.
We repair many different types of cabs from many different manufacturers. In turn we have become quite proficient in the repair process. We have designed several repair procedures for both steel and fiberglass cabs. All repaired cabs are issued our placard of certification stating the proper OSHA standard ROPS repair which falls under, 29 CFR 1926.1001 and 1926.1002. As well as our in-house signed and sealed certification.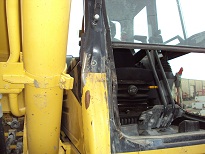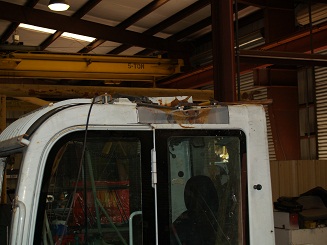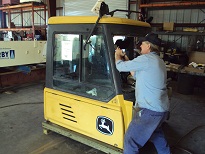 We have been providing Tampa ROPS repair services for over 35 years and have the expertise to get your project completed on time! Click here for our certifications. If you have any service needs please call 877-300-BOOM (2666) or fill out our form here. Be sure to Follow us on Facebook.
---
"My ROPS broke down on the job. I called Certified Boom Repair and they had a service truck sent out and arrived in 45 minutes. They were able to quickly diagnose the problem and get me back to work. Highly recommended!" – Henry H. Town 'N Country
Certified Boom Repair is a certified rops (roll over protection system structure) repair company offering heavy machinery equipment crane cab repairs.