In performing structural repairs to crane booms over the years Certified Boom Repair has also steadily increased it's heavy duty trailer repair. Often customers will damage a low boy trailer in critical, high stress areas that only well-qualified firms are capable of repairing and certifying.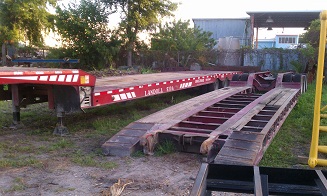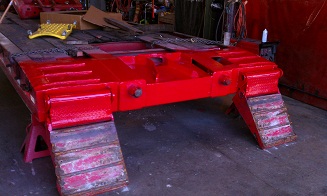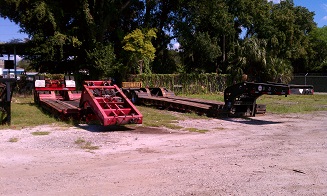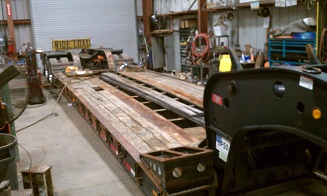 We take the same attention to detail process of repairing crane booms to repairing heavy duty trailers.
We've performed repairs on most all manufacturers' trailers and are well familiar with the stabilities, high stress areas and causes of damages.
We utilize 100,000KSI steel in all our repairs in which all our welders are certified.
As with the boom repairs, each structural repair on a trailer is issued a signed and sealed certification stating replacement material(s) used, filler metal, welder qualifications and proper OSHA guidelines our repairs fall under.
In addition to the structural welding repairs we also offer the following services when it comes to heavy duty trailer maintenance:
full service capabilities
full sandblasting and painting
re-decking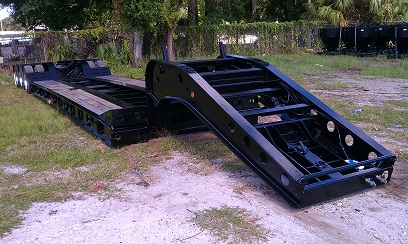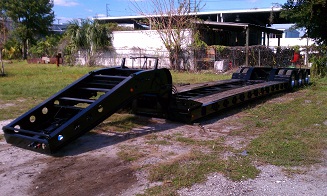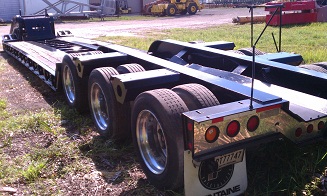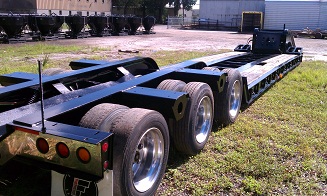 Call 877-300-BOOM (2666) for all inquiries on heavy duty trailer repair.