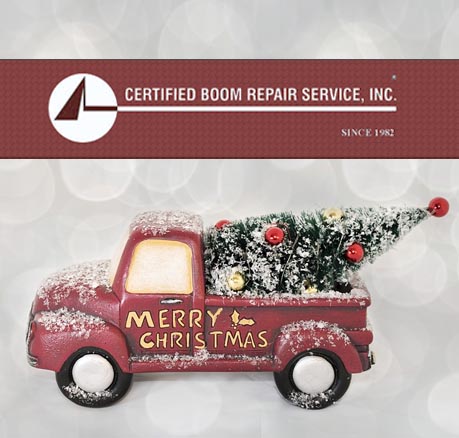 Merry Christmas 2019
Merry Christmas from all of us here at Certified Boom Repair. We are looking forward to an amazing 2020 new year. We specialize in crane, heavy equipment repair, maintenance and we also offer mobile services.
If your in the area, stop by and say hi!! We are located at 1902 N. 38th St in Tampa, FL. Call 877-300-BOOM (2666) or simply click here to learn more about the servces we offer. Merry Christmas 2019 from Certified Boom Repair!
Merry Christmas 2019 from Certified Boom Repair